I'm all about cooking in a crockpot. In fact that's about the only way you can get me to cook a full meal. Lately, I've been trying out some new crockpot recipes and they have all been a great success! These three recipes will be added to our recipe stash to make again and I think you should try them too.
picture source: Skinnymom.com
You can serve this meal by itself, with rice, but we opted to try it with some Southwest Pasta Salad that we had on hand...it was really really good with this pasta salad and it added just the right amount of kick!
Pretend like I'm a really great food photographer and that I have really cute dishes, lighting, and staging, hah.
Since my last food picture was so beautiful, I decided to spare you a picture of this one because mine did not look near as pretty and I was so hungry at the time, I didn't run and grab my camera to snap a pic. FAIL! But this was a very tasty meal and great for the colder upcoming months.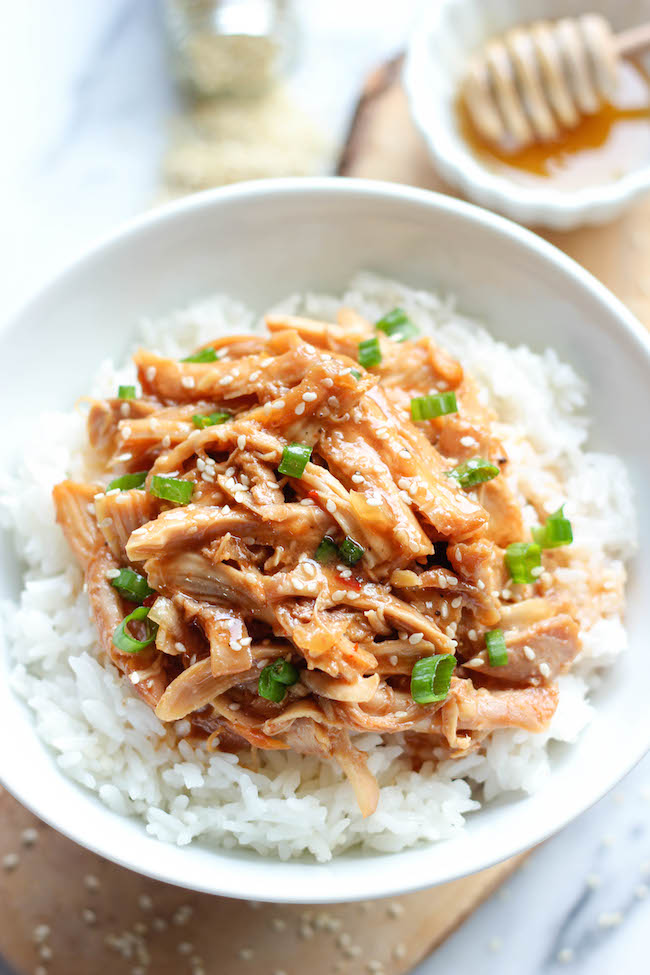 picture source: damndelicious.net
Now this recipe was by far my favorite of the three. It was so so good! It reminded Aaron of the Bourbon Chicken you get at a Chinese buffet and it reminded me of a Pei Wei dish. It is one of my new favorite recipes. Instead of serving ours over white rice, we served it over Rice a Roni Chicken flavored rice because that's what we had in our pantry. I also used Agave Nectar instead of honey because I already had it on hand.
Yet again, it doesn't look like the picture, but that doesn't matter because I devoured it in .2 seconds and it tasted fantastic!
Up next on this week's menu: Frito Chili Pie, Slow Cooker Ranch Pork Chops and Potatoes, Slow Cooker Pierogies Kielbasa Casserole, and Italian Meatloaf. I'll make sure and let you know how it tastes!